JDM Importing Guide
The Beginners Guide to Importing from Japan. A must-read before importing JDM.

Your FREE guide contains industry tips to getting the best deal on your JDM Import and is now available for download directly.

Download Your Guide

Over 7,000 copies Downloaded!

We respect your Privacy.
Automatic Translation: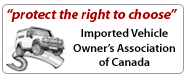 Proudly Canadian


BMW 6-Series (Mid-Size Luxury)
---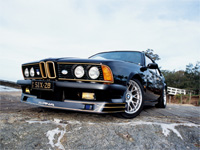 Contents
---
Year: 1976-1989 [E24 Chassis]
630CS
630CSi
633CSi
635CSi
M6 (256hp)
M635CSi (286hp)
Written by Matt Krepinski (Enthusiast)
BMW 6 Series has been through only 2 generations, but has left a lasting impression on BMW fans. This series was first produced from 1976 until 1989, and then brought back in 2003. Some enthusiasts of the previous generation of 6 series refuse to switch to the new models and are still in love with their "6er" coupes.

The first generation E24 6 series came with an inline six between 3.0 and 3.5 litres of displacement. These engines were tuned to varying degrees of power. Ideally you should try to find a 3.5L, as even the tamest versions of this engine have a top speed of 222km/h and a 0-60 time of 7.4 seconds. All of the models feature the semi-trailing arm rear suspension which does a fine job of keeping the car in control. 0-60 times vary between 7 seconds and 6 seconds for the more tuned models.

The E24 six series is a perfect blend of sport driving and luxury. Just because it is a fun car, doesn't mean it isn't safe. BMW 6 series features a front and rear crumple zone, reinforced roof panel, a bar extending the width of the cockpit behind the dashboard and reinforced rear bulkhead behind the back seat. You will notice a big aluminum bumper on some years of the 6 series known as the "crash bumper". It was very progressive for a company to implement such safety measures 20 years ago. This car was way ahead of its time.

These cars are beautiful big German coupes, designed for an enjoyable experience for even the tallest of drivers. When you first sit down in the car, you notice how BMW created this car to be very driver orientated, as the instruments and pods are centered for the driver to view. I can appreciate the orange glow of the instrument panels, which is easy on your eyes for night driving. The 6 series also featured the "Check Control System", which allows the driver to check coolant level, motor oil level, brake fluid level, brake lights, taillights, windshield washer fluid level and brake pad integrity at the press of a button. This is a wonderful feature because it assures you that you can take out your car and enjoy it with confidence.

If you're lucky enough, you might be able to capture the elusive M635CSI. This is the pinnacle of the 6 series. This car is factory lowered, given a special suspension system, a well tuned engine and a bodykit. Read more about the legendary M635CSI.
Available BMW 6-Series Listings
---

Please Inquire
In Japan - Dealer



1,980,000 YEN
In Japan - Public



2,600,000 YEN
In Japan - Public

Don't see the perfect 6-Series for you?
Sold BMW 6-Series Listings
---
BMW 6-Series Resources
---