JDM Importing Guide
The Beginners Guide to Importing from Japan. A must-read before importing JDM.

Your FREE guide contains industry tips to getting the best deal on your JDM Import and is now available for download directly.

Download Your Guide

Over 7,000 copies Downloaded!

We respect your Privacy.
Automatic Translation: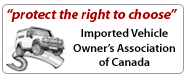 Proudly Canadian


BMW Z1 (Ultra Rare 2 Seater Roadster)
---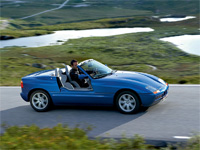 Contents
---
Year: 1988-1991
Only 8,000 Produced
Doors drop down into the door sills to open
Ultra Rare, commanding prices over $50k CDN. (if you can find one)
Written by Matt Krepinski (Enthusiast)
BMW developed the Z1 roadster on the E30 platform, a proven chassis used in the 3 series. Only 8000 of these exotic looking roadsters were ever made during 1989 to 1991. A press announcement in 1986 built substantial hype, which led to the Z1's debut in 1987 at the Frankfurt Auto Show. This cool looking roadster was so well received, 5000 orders were placed even before production began. The "Z" is significant of the German word 'zukunft', which directly translates to "future". This is easily the most fascinating and unique vehicle BMW has ever produced. Only 20% of these cars were sold outside of its native Germany. None of these cars were ever initially offered in North America, but a reliable vehicle broker can import one of these rare roadsters for you.

The Z1 had some interesting features at the time such as removable body panels, continuously zinc welded seams, a completely flat composite undertray, and very unusual dropped doors. While it is true that the chassis is the same as the 3 series, everything else on the car was quite original. The body itself is said to be made of 3 to 5 types of plastic and could be removed completely from the chassis. Other space age materials such as General Electric's XENOY thermoplastic were used in the production of this car. The paint itself was specially made by AZKO coatings and BMW. If a driver wished to do so, he or she could drive this car without the body panels on. The entire point of the removable body panels, were that in the case of an accident the entire body could be replaced in less than an hour.

This vehicle was designed to be completely aerodynamic. The undertray and exhaust system were designed to decrease resistance and rear lift. The doors are very unique on this car; the doors retract vertically down into the car's body instead of swinging outward or upward. This is a tribute to the roadsters of the past that had removable cloth or metal doors. This was the first BMW to use a multi-link design, called the "Z Axle" which would be used in the later Z models.

The 2.5 L 12-valve single overhead cam engine sits tilted 20 degrees to the right to accommodate the low hoodline. This engine produced 170hp and 164 pounds of torque which complimented the 5 speed manual transmission well. This car featured ABS and a top speed of 220km per hour.

If you seek an exclusive and extremely rare car, this one is for you. There's a 99% chance you'll be the only person with a Z1 at the BMW meet. This car definitely will become a highly sought after collectible car one day due to its futuristic design and general rarity.
Available BMW Z1 Listings
---


Please Inquire
In Japan - Dealer

Don't see the perfect Z1 for you?
Sold BMW Z1 Listings
---
BMW Z1 Resources
---
BMW Z1 Videos
---
BMW Z1 Doors Closing and then Opening