JDM Importing Guide
The Beginners Guide to Importing from Japan. A must-read before importing JDM.

Your FREE guide contains industry tips to getting the best deal on your JDM Import and is now available for download directly.

Download Your Guide

Over 7,000 copies Downloaded!

We respect your Privacy.
Automatic Translation: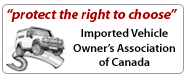 Proudly Canadian


Mercedes Benz E-Class (Mid-Size Executive)
---
Contents
---
Written by Matt Krepinski (Enthusiast)
The E-class is one of the original Mercedes cars, and has been in production since the mid 1950's. The E stood for 'Einspritzung', which is German for fuel injection. Fuel injection was a very new feature when the "E" first appeared in the 1950s long before fuel injection become a standard feature in most motor vehicles. Further proof Mercedes is always way ahead of the curve.

Throughout some parts of Asia and most of Europe, the E class is relied upon to be a taxi and an executive transport. You can infer many things from this fact. You can tell the E class is reliable and easy to maintain, because taxi companies rely on their fleets to be reliable, and any downtime not only incurs the cost of repair but causes an opportunity cost as the car should be out picking up new customers rather than sitting. You can also tell the car is comfortable to drive and be transported in. The E class has been a recipient of Motor Trend's coveted "Import Car of the Year" in 1996.
The E class is a petroleum and diesel powered mid size luxury car. You can find it in I6/V6, V8, and diesel. Much later in the generations you can get a V12. There are a few European editions that come with a 4 cylinder option, but they are hard to find. Primarily you'd find this car in sedan, wagon, as well as a rare coupe and the extremely rare softtop convertible found in the W124 chassis. The W123 chassis was introduced in 1977, and until 1985 was a great success by selling slightly over 2.3 million units in 8 years. The W124 chassis was released in 1986, with a face lift in 1994. In 1996 Benz released the W210 chassis.

The first thing you'll notice getting into any year of E class, is the excellent visibility of the road. If you're a tall person like me (6'3, 190 cm) the car has plenty of leg room, but at the same time the seat can be adjusted to accommodate drivers of any size. Like all Benz's it is very comfortable to sit in and drive, and has a very smooth ride quality. This is one of my favourite classes because it's a good midsize car but does not skimp on luxury features and a smooth ride quality. If you think the S class is too grand, and the 190/C is too small this is just the right car for you. This is a great car for reliability, fuel economy and daily commuting.

This is one of the few cars that I recommend an automatic transmission over a manual. I find the manual sloppy and leaves the drive with a less than desirable experience. The V6/I6 is perfect for this car, but you can get a V8 if you like a lot more torque.
Mercedes-Benz E Class Models:
1977-1985 (W123)
230
280 E, CE
240 D
300 D, D TURBODIESEL, CD
300 CD TURBODIESEL, 300 TD, 300 TD TURBODIESEL

1986-1995 (W124)
200 TD, CE, E
260 E
300 E 2.6, E 2.8, E
E 320
400 E
E 420
500 E
300 E, CE, TE, D 2.5 TURBO, E 300 DIESEL, TD TURBO, TD TURBO, E 4MATIC, TE 4MATIC
E 320
E36 AMG

Variations:
Available Mercedes Benz E-Series Listings
---


$7400 CAD Landed and Cleared
In Japan - Dealer

F E A T U R E D

$5,900 CAD
In Canada - Private



200,000 YEN
In Japan - Public


698,000 YEN
In Japan - Public